Sharsheret provides meaningful ways for b'nai mitzvah to include a chessed component in their celebrations. As they reach this important milestone in their lives, Sharsheret works with b'nai mitzvah individually to develop a tikkun olam project that meets their specific interest and needs.
As B'nai Mitzvah working with Sharsheret, we will:
Highlight you on the B'nai Mitzvah page of our website

Provide you with educational resources and giveaways for you to share with friends and family

Give you the opportunity to write a blog post sharing your project for our website and social media platforms

Send you a special b'nai mitzvah thank you and recognition package
Some Bat Mitzvah Project Ideas to Help You Get Started!
Plan a Sharsheret Teal/Pink Shabbat® or a Pink /Teal Challah Bake
Host a Sharsheret Teal/Pink Shabbat® in your synagogue and raise awareness among your community. In the spirit of Shabbat, organize a pink or teal challah baking party for you and your friends. We will provide the recipe on our special Sharsheret recipe cards! Sell or share the challah to friends and family and include educational materials to raise awareness. Ask us about our Pink Challah in a Box Program!
Spread The Word and Raise Health Awareness
Help spread the word about Sharsheret in your community, with local hospitals, medical professionals, synagogues, and Jewish Community Centers so that Sharsheret can help more women and families. Click here to order your educational resources and learn more.
Host a Bake Sale
Host a bake sale in your community, at your school, at a local event, or bake with your friends! We will provide education resources to distribute with each package. Not only will you be raising funds for Sharsheret, but also, critical awareness!
Busy Box Collection
Collect toys to support our Busy Box® Program. Each Busy Box includes resource materials to educate parents about the impact of breast and ovarian cancer on children and the Busy Box program features a starter kit of games and activities you collect to occupy children while their mom is at the doctor or resting after treatment.
Best Face Forward Collection
Collect makeup to support our Best Face Forward® Program. The Best Face Forward kit is designed for women who are diagnosed with breast cancer and ovarian cancer, and who are currently undergoing chemotherapy or radiation therapy for their breast cancer or ovarian cancer diagnosis. The Best Face Forward kit includes make-up products for all skin tones, easy-to-follow make-up application instructions, and tips for those facing hair loss and changes in skin tone.
Bake for Our Annual Pies for Prevention Thanksgiving Bake Sale
The Pies for Prevention Bake Sale is hosted in November in communities across the country with all proceeds to support Sharsheret's ovarian cancer program. Join bakers across the country giving thanks on Thanksgiving and become a baker in your community! The preparation for the program begins in September.
Create Care Packages
Create and deliver care packages for women in treatment in local hospitals or breast centers. Include Sharsheret information and helpful items like fuzzy socks, reusable straws, ginger candies, and more!
Set Up a Fundraising Page
Ask family and friends to support your efforts and help ensure that no Jewish woman or family faces breast and ovarian cancer alone. Set up a fundraising page here.
Send Tribute Cards
Sharsheret offers beautiful Tribute Cards that can be used to thank family members and special guests who have participated in your celebration. Consider purchasing Sharsheret Tribute Cards in lieu of ordinary thank you notes. Click here to order your Tribute Cards.
Give Tzedakah (Charity)
Giving Tzedakah, or charity, to others at a time when you are receiving so many special gifts can be very meaningful. Your contributions will help support our twelve national programs!
Coordinate Pink Day in Your School
Lead Sharsheret Pink Day in your school this February 15, 2023. Help Raise awareness, coordinate programming, and encourage the entire student body to wear something pink to show their support!
Run a Race
Join Team Sharsheret, and run a race in support of our 12 national breast and ovarian cancer programs, while raising awareness and funds to benefit thousands of women and families.
Host an Athletic Tournament
Start a competition, host a 3-on-3 tournament, create a walk, dress your team in Sharsheret pink, or any other idea you have. You will be raising critical awareness and saving lives!
Create Bookmarks
Create bookmarks with the Sharsheret logo and information and hand them out at your local cancer center. Not only will you be brightening up someone's day, but you will also be providing a valuable resource for them and spreading the word about Sharsheret.
Paint With Me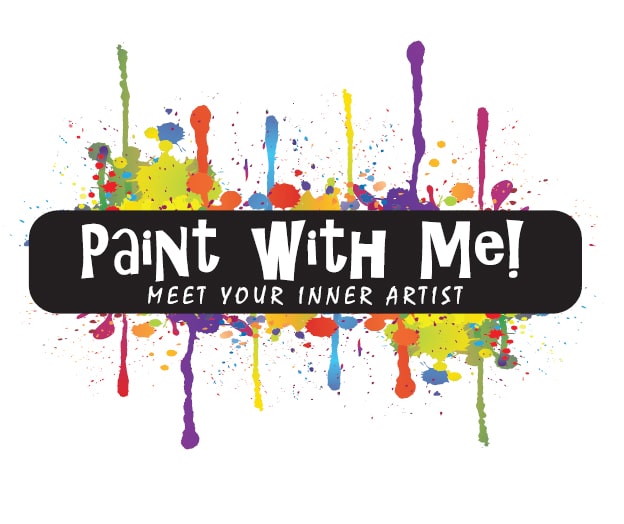 Lead a painting activity with a portion of the proceeds benefitting Sharsheret. PAINT WITH ME! is a chance to meet your inner artist. In a relaxed, fun setting, a PAINT WITH ME! artist, will guide you step-by-step through the process of replicating the event's featured painting. No right or wrong! No previous art experience necessary. The event is perfect for beginners as well as more advanced artists. The activity is fun, bonding, and gives way for lots of laughter throughout. Each participant will go home with a painting they can be proud of! You choose the venue, we do the rest. It's always a good time to paint!
We welcome your ideas, and encourage you to contact us to develop other creative and meaningful Mitzvah projects.