2023 TCS New York City Marathon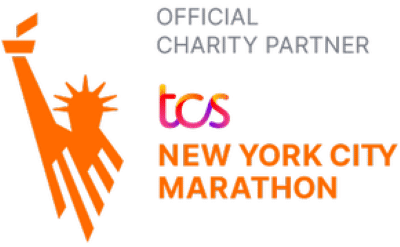 Sharsheret is proud to be an official charity partner of New York Road Runners, for the TCS New York City Marathon this year! The course runs through all five of New York City's boroughs: Staten Island, Brooklyn, Queens, the Bronx, and Manhattan's iconic Central Park. It is a 26.2-mile block party through the world's most diverse city, and a model for big-city marathons around the world. Through this partnership, we are able to provide you the opportunity to make your miles meaningful and support Sharsheret's free national breast cancer and ovarian cancer programs and raise awareness and funds that benefits thousands of Jewish women and families nationwide.
AS A TEAM SHARSHERET ATHLETE YOU RECEIVE:
Coveted slot in the 2023 TCS NYC Marathon.
Ongoing fundraising assistance and tips from Sharsheret staff, along with a personalized fundraising page.
Personalized training schedule from our certified coach.
Official Team Sharsheret running jersey and swag.
Access to a private What's App group for Team Sharsheret athletes.
Roundtrip airfare from anywhere in the continental US.
Pre-race dinner in NYC.
AS A TEAM SHARSHERET ATHLETE YOU WILL:
Commit to raise $4,000 by race day, November 5, 2023. All runners will be required to sign a fundraising agreement that acknowledges the fundraising requirement and deadline. The $180 Team Sharsheret registration fee will be put towards your fundraising commitment.
Notify friends and family of your participation in the 2023 TCS New York City Marathon through email, social media and conversations!
Have the competitive experience of a lifetime.
For more information, please contact Regional Director of Education and Outreach, Ellen Kleinhaus at [email protected] or 866.474.2774.