An Evening of Inspiration and Education
October 25, 2022 @ 8:15 pm
EDT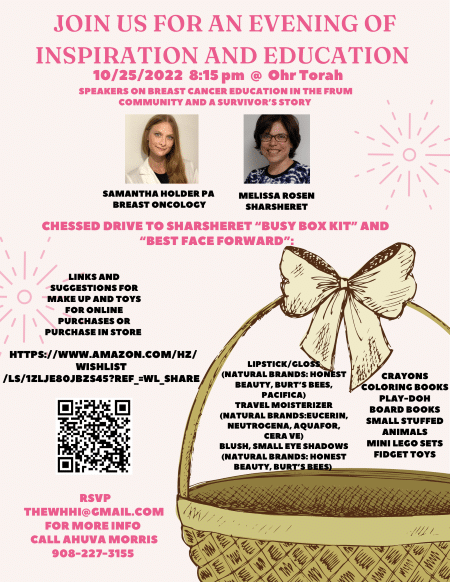 Join the Highland Park/Edison/East Brunswick communities at Ohr Torah in Edison, to learn about breast cancer in the frum community. Melissa Rosen, Director of Training and Education at Sharsheret, E. Brunswick resident, and 2x cancer survivor will speak, as will Samantha Holder, a PA in breast oncology. Learn how to identify personal risk, manage it, and mitigate it.
Suggested entry fee is a contribution to chesed drives for Sharsheret's Busy Box and Best Face Forward programs. She the flyer for suggested items.
Questions? Call Ahuva Morris at 908-227-3155.