Creating A Survivorship Care Plan with Your Health Care Team
January 5, 2022 @ 3:00 pm
EST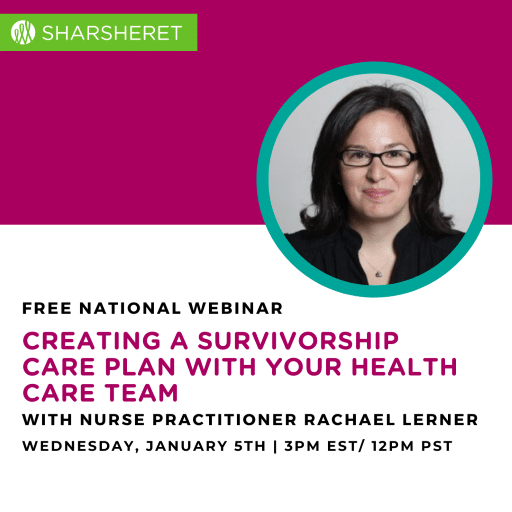 Does survivorship mean the end of a cancer experience, or simply the next step in a cancer journey? Join us to hear Nurse Practitioner Rachael Lerner discuss why survivorship can present its own unique challenges and why a survivorship care plan can facilitate post-treatment healing.
Contact Melissa Rosen for more information.
Click here to register.
Thank you to our generous sponsors
Cooperative Agreement DP19-1906 from the Centers for Disease Control and Prevention