Great PINK Challah Bake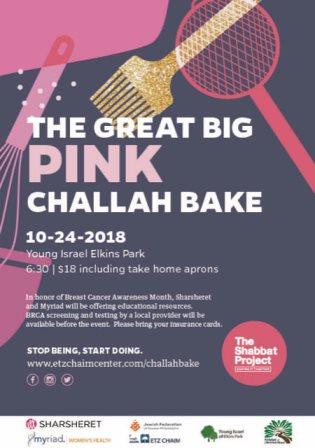 The Shabbos Project is partnering with Sharsheret, and Myriad Genetics for a community-wide pink challah bake in honor of breast cancer awareness.
Sharsheret is a national not for profit cancer support and education organization and does not provide any medical advice or perform any medical procedures. The information provided by Sharsheret is not a substitute for professional medical advice or treatment for specific medical conditions. Always seek the advice of your physician or other qualified health provider with any questions you may have regarding a medical condition.