Health and Halacha Conference
May 15, 2022

-

May 17, 2022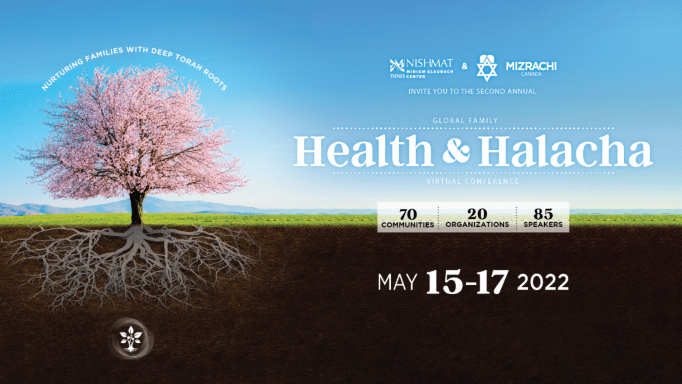 Sharsheret is proud to partner with Nishmat's annual Health and Halacha Conference. Nishmat's Miriam Glaubach Center along with Mizrachi Canada and the Canadian Yoatzot Initiative are gathering 70 shuls and 20 partnering organizations from around the world. The conference creates space for dialogue around contemporary family health issues, deeply rooted in Torah values and timeless wisdom. And Sharsheret's own Melissa Rosen, Director of Training and Education and Shera Dubitsky, Senior Advisor, will be presenting!
Help Us Do This Better: Supporting People Through Breast and Ovarian Cancer
Sunday, May 15th, 12:30 pm EDT with Shera Dubitsky
Foot in mouth. It almost feels inevitable when we are acknowledging the struggles of another. But it does not have to be this way! We can learn as individuals and as a community how to support those facing specific kinds of struggling in ways that actually might really help. This session will focus on how we can be sensitive and create a compassionate community for those facing a breast or ovarian cancer diagnosis.
To Test or Not To Test: Grappling with BRCA
Sunday, May 15th, 9:00 pm EDT with Melissa Rosen
Are you someone with a family history of breast or ovarian cancer and wondering if you should test for BRCA?  What exactly is BRCA and should you test for it even without family history if you're an Ashkenazi Jew? At what age and stage would testing be best? What will you do with the results? With whom should you share your test results and when? Explore these questions and more with these experts in the field.
The conference is free and open to all. Visit the conference website.