Navigating a Gynecologic Cancer Diagnosis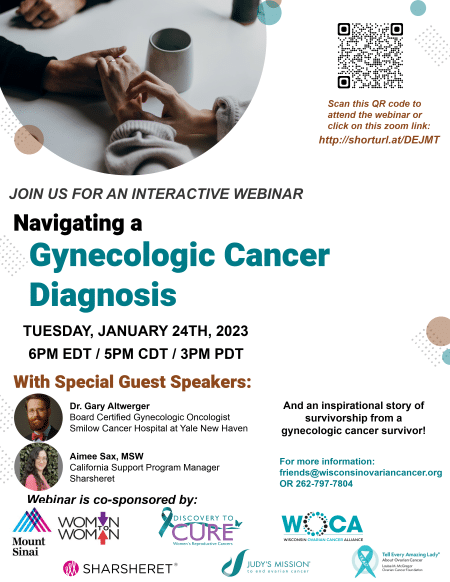 Sharsheret joins other important ovarian cancer organizations to provide those recently diagnosed with ovarian, or any gynecologic cancer with important information to get you through. Special guests include Dr. Gary Altwerger, Board Certified Gynecologic Oncologist at Smilow Cancer Hospital at Yale New Haven, and Sharsheret's very own Aimee Sax, MSW, California Support Program Manager.
For more information: [email protected] or 262-797-7804.