Sharsheret in the Kitchen – Easy Healthy Recipes from My Israeli Kitchen with Danielle Renov, Peas Love & Carrots
April 12, 2021 @ 1:00 pm
EDT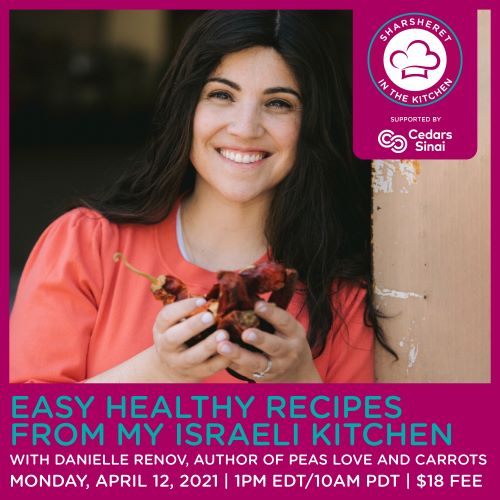 Join us as Danielle Renov, author of Peas, Love & Carrots – The Cookbook, demonstrates healthy, delicious and approachable Israeli recipes perfect for our tables and/or Yom Haatzmaut (Israeli Independence Day) celebrations. This program is part of the "Sharsheret in the Kitchen" series, which brings nutritious kosher meal options to our holidays to help empower all of us at risk for breast and ovarian cancer to make healthy diet choices. Recipes will be sent out a couple of days in advance. $18 Fee. Please contact Jessica Jablon with any questions.
Click here to register.
This program is made possible with generous support from






The Cooperative Agreement DP 19-1906 from the Centers for Disease Control and Prevention.