Communicating With Your Doctors About Decision Making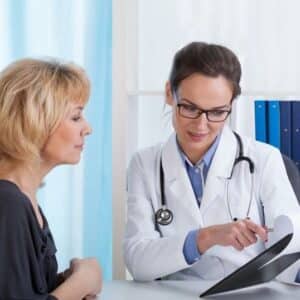 Learning that your cancer has metastasized, or is advanced, can often be difficult and confusing. You may have a lot of questions or not know where to begin. We at Sharsheret understand how important it is to talk to your healthcare team to help understand your diagnosis, treatment and care plan in order to make informed decisions.
Below you will find resources to help you understand who may be on your treatment team and questions to ask your doctor to help you learn more about your cancer care and treatment plan.
Learn more about who's who, on your treatment team and types of questions to ask when choosing your team.
See what questions you may want to consider discussing with your doctor when choosing your treatment plan, including more information about biomarkers, palliative care and clinical trials. To help find clinical trials that may be appropriate for you, click here. For palliative care guidelines, click here.
For more information and to watch videos from members of your treatment team, click here.
For a treatment discussion guide to help guide your decisions about your treatment options and goals, please click here.