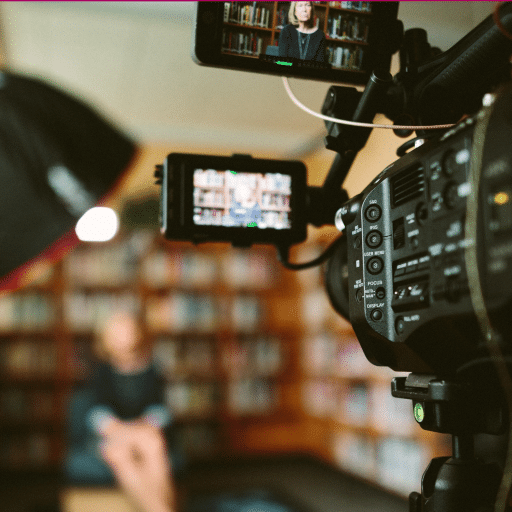 Living with an advanced cancer diagnosis can stir up many different emotions and feelings. Some may want to find a way to share their thoughts, experiences, and memories with their loved ones in an enduring way. Through our partnership with Memories Live, Sharsheret provides the opportunity for those living with advanced cancer to use the power of film to create living legacies for their family members and friends. These living legacy videos empower you to share your past, knowledge, insight and wishes with family and friends. A living legacy video with your personal thoughts, good wishes for milestones, and sharing words of love and admiration is a treasure that your family and friends will have for a lifetime.
Frequently Asked Questions- Adapted with permission from Kerry Glass
1. Can anyone make a Memories Live Living Legacy video?
Films are created for individuals, diagnosed with advanced breast and ovarian cancer, at no cost to the individual.
2. Do you film in-person only?
Memories Live can film in person (NY/NJ metro area) or virtually.
3. I live out of state, can I still make a Memories Live video?
Absolutely. Memories Live can film virtually.
4. How long does the filming process take?
About 60 minutes.
5. If I don't want to be filmed, can you just use my voice?
Absolutely.
6. How long is the final product?
About 45 minutes.
7. How long will it be until I receive the completed video?
Approximately two weeks. If you would like to add a picture slide, please send in all pictures within 2 weeks of shooting your video.
8. In what format is the final product?
The final product is saved on a USB drive.
9. What is the cost to make a Memories Live video?
Memories Live videos are available free of charge through Sharsheret with a generous grant from Gilead Pharmaceuticals.
10. Who runs Memories Live?
Kerry Glass is the creator of the Memories Live concept. She graduated from Rutgers University with a Bachelor of Arts in Psychology and Fine Arts, focusing on photography and videography. She then received a Master's in Art Therapy from Pratt Institute. Following graduation she was employed at the Hebrew Home for the Aged at Riverdale (NY) where she served as both an art therapist and director of the art department. This most recent chapter of her life began when a young woman in her community passed away from cancer, leaving behind her husband and two young children. That evening the concept of Memories Live was born. Kerry's goal is to use the power of film to eternalize loved one's images, stories, and wisdom.
To learn more and get started, click here.
The Living Legacies program is in partnership with  Memories Live and made possible with generous support from