Why Wait? Now is the Best Time to Get Your Mammogram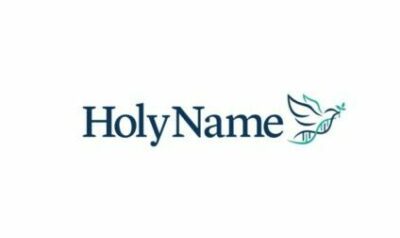 In a normal year, it can be difficult to prioritize your health. The pandemic has certainly added to the challenge, forcing many to delay mammograms and other important health screenings. Now is the time to get those back on your schedule.
Breast cancer incidence rates have been rising in recent years, with 1 in 8 women in the U.S. developing breast cancer in her lifetime.  The good news is that breast cancer death rates are coming down, thanks to better screenings and more advanced treatments.
Getting regular mammograms, starting at age 40, is still the best way to catch the disease when it's in the early stages and easier to treat. "The only proven method of reducing breast cancer deaths is mammography," said David Chun, a board-certified, fellowship trained radiologist and section head of Breast Imaging at Holy Name Medical Center. "A mammogram is quick, it's easy, and it can save your life."
Holy Name was one of the first in the region to offer 3D mammography which provides the fastest and most accurate imaging today. A 3D mammogram captures multiple images – or slices – of the breast, creating a layered inspection that radiologists can review one thin slice at a time. It's similar to turning the pages of a book.  According to Dr. Chun, "A 3D mammogram can really make a difference in spotting hard-to-find cancers, especially for women who have dense breasts."
Based on your family and medical history and the density of your breast tissue, you may need supplemental screening tools, such as breast ultrasound, to complement screening mammography.
Breast ultrasound uses high frequency sound waves to image the inside of your breast and has been shown to be a useful adjunct to mammography.
For women at higher risk of developing breast cancer, in addition to screening breast MRI, Holy Name offers Contrast Enhanced Mammography (CEM).  Holy Name is the only institution in northern New Jersey offering this new modality.  The patient receives an injection of iodine-based contrast (the same used for CT scans) and then special mammogram images are taken that can reveal areas of increased blood flow which can be associated with tumor development.  CEM is similar to a breast MRI in accuracy, but faster and more comfortable.
These screening tools are only as good as the radiologists reading the images.  When a breast radiologist is fellowship trained, it means they received advanced training in breast imaging and breast procedures.  This means they are highly specialized breast experts and can understand the subtle differences in breast tissue that could indicate — or rule out — breast cancer. At Holy Name, you can feel comfortable knowing that all breast imaging is read by fellowship trained breast radiologists.
To make an appointment for a mammogram, or for more information, please call 201-833-7100 or visit HolyName.org/BreastCenter.
THE VIEWS EXPRESSED ON THE BLOG ARE THOSE OF THE INDIVIDUAL USERS AND NOT NECESSARILY THE VIEWS OF SHARSHERET. ALTHOUGH SHARSHERET WILL BE MODERATING ALL MESSAGES POSTED TO THE BLOG, WE DO NOT CONFIRM OR WARRANT THE USEFULNESS, ACCURACY, OR COMPLETENESS OF ANY MESSAGES AND ARE NOT RESPONSIBLE FOR ANY DAMAGE OR LOSS RELATED TO THE ACCURACY OR COMPLETENESS OF THE INFORMATION. SHARSHERET DOES NOT MAKE ANY EXPRESSED OR IMPLIED WARRANTIES WITH REGARD TO INFORMATION OF MERCHANTABILITY, FITNESS FOR A PARTICULAR PURPOSE, OR WARRANTIES OF TITLE OR NON-INFRINGEMENT. IN NO EVENT SHALL THE PROVIDERS BE LIABLE TO YOU OR A THIRD PARTY FOR ANY ACTION, OR FAILURE TO ACT BASED ON RELIANCE ON THE CONTENT POSTED ON THE BLOG. ALL INFORMATION IS PROVIDED WITHOUT ANY WARRANTY OF ANY KIND.