I Run For Team Sharsheret To Give Hope To People Facing Cancer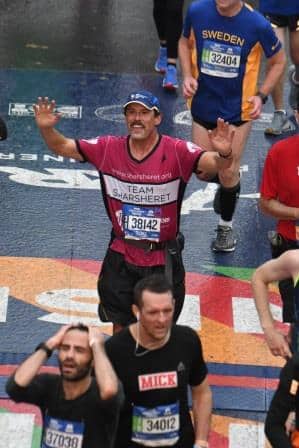 Running the #unitednychalf is unlike any other as you race down New York streets and over bridges usually filled with traffic, but for this special day, there are just runners, spectators and so much joy! Being part of Team Sharsheret is unlike any other because Sharsheret transforms women's lives, strengthens families and gives hope to many facing cancer in our community throughout our county. 
I'm running to express gratitude and deep admiration to our amazing sister and past Board President, Dana Norris, who now serves as an Honorary Advisory Board member. Dana's dedication and determination to help Sharsheret inspires us to be like her! I'm also running in memory of those family members lost to cancer in the prime of their lives, who had to face cancer without the support of a Sharsheret. Finally, I'm running to challenge myself to do more, to push harder, in my quest to support worthy and vital organizations. In our hearts and minds, Sharsheret is one of the most worthy and vital organizations we know and I'd run a half marathon every weekend if I could to support them!