Transformative Trials at Holy Name Lead to Breakthrough Therapies, Improving the Lives of Women with Complex Cancers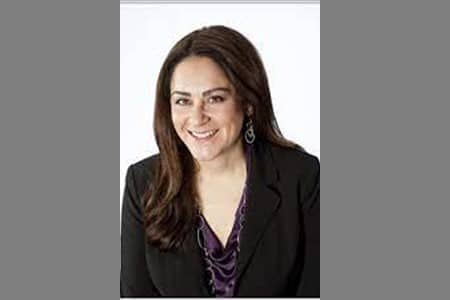 Holy Name Cancer Care critical in the development of new treatments for advanced ovarian and endometrial cancers
The past decade of clinical research has seen significant advancements in the treatment of ovarian and endometrial cancers.
Holy Name Cancer Care, in collaboration with the Holy Name Institute for Clinical Research, has been at the forefront of this effort, helping to develop and improve the efficacy of innovative therapies. The results have been promising, even in cases of late stage cancer or when the disease has recurred and treatment is more complex.
Recently, clinical trials at Holy Name have been critical to FDA-approval of two groundbreaking new therapies: Elahere, a type of combination therapy that targets and kills cancerous cells in ovarian cancer that has recurred after platinum-based chemotherapy; and Keytruda, a monoclonal antibody designed to harness a patient's immune system to slow or even stop the progression of advanced endometrial cancer.
"The latest published findings confirm the power of these two therapies in extending and improving patients' lives," says Dr. Sharyn Lewin, Director of Gynecologic Oncology at Holy Name Cancer Care.
"Holy Name patients benefit greatly from their access to clinical trials that develop important treatments like these, all offered within our nationally-recognized, comprehensive cancer treatment program."
Researchers at Holy Name are now conducting more than a dozen trials on gynecologic cancer treatments in collaboration with the National Cancer Institute, NRG Oncology and Gynecologic Oncology Group (GOG).
Holy Name Cancer Care provides a full spectrum of pre-treatment genetic testing, guiding the creation of a personalized care plan specific to the type of cancer and tailored to meet your unique needs. Importantly, patients choosing participation in a clinical trial at Holy Name as part of their recommended treatment are not given placebos, but instead receive proven therapies with the potential for a trial therapy to be added.
At Holy Name, every step of the cancer journey– from enrollment in a clinical trial to receiving nutrition assistance or social support services– is organized by your dedicated treatment team according to a distinct patient-centered model of care.
"The convenience of having access to cutting-edge trials and receiving such high quality care so close to home is a surprise for many of our patients," adds Dr. Lewin. "If you are diagnosed with a complex gynecologic cancer, you should consider a clinical trial at Holy Name. We can take the first steps towards healing– together."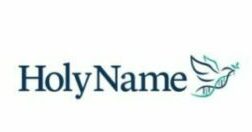 Sharyn Lewin, MD, FACS, FACOG, is the Director of Gynecologic Oncology at Holy Name Cancer Care and a member of the GOG's Investigator Council.
To learn more or to schedule an appointment with a Holy Name gynecologic oncologist, visit holyname.org/cancerjourney
THE VIEWS EXPRESSED ON THE BLOG ARE THOSE OF THE INDIVIDUAL USERS AND NOT NECESSARILY THE VIEWS OF SHARSHERET. ALTHOUGH SHARSHERET WILL BE MODERATING ALL MESSAGES POSTED TO THE BLOG, WE DO NOT CONFIRM OR WARRANT THE USEFULNESS, ACCURACY, OR COMPLETENESS OF ANY MESSAGES AND ARE NOT RESPONSIBLE FOR ANY DAMAGE OR LOSS RELATED TO THE ACCURACY OR COMPLETENESS OF THE INFORMATION. SHARSHERET DOES NOT MAKE ANY EXPRESSED OR IMPLIED WARRANTIES WITH REGARD TO INFORMATION OF MERCHANTABILITY, FITNESS FOR A PARTICULAR PURPOSE, OR WARRANTIES OF TITLE OR NON-INFRINGEMENT. IN NO EVENT SHALL THE PROVIDERS BE LIABLE TO YOU OR A THIRD PARTY FOR ANY ACTION, OR FAILURE TO ACT BASED ON RELIANCE ON THE CONTENT POSTED ON THE BLOG. ALL INFORMATION IS PROVIDED WITHOUT ANY WARRANTY OF ANY KIND.